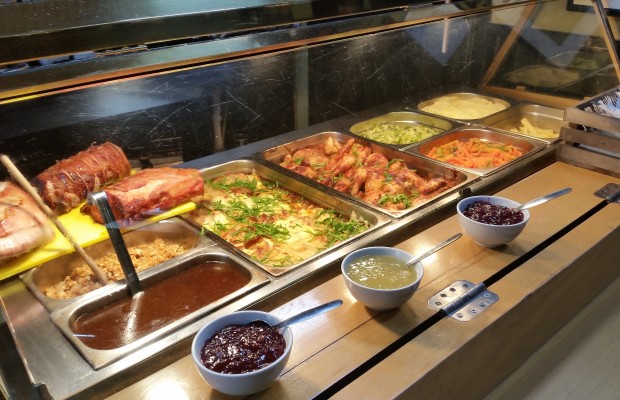 There is nothing better than a hearty carvery dinner, especially one at The 51 on Haddington Road. In 2015 we won Leinster Carvery of the Year, meaning that we are the best pub carvery in the whole of Leinster, now how about that!
Food trends come and go but the good old carvery will always be here to stay. You can't beat meat, potatoes, vegetables and a delicious gravy on top of it all. There is just something comforting about a plate of food like that.
We do a carvery lunch Monday through to Friday from 12 to 2pm for people who work in the Dublin 2/4 area. There are plenty of offices around this year so if you work around here do come in to us for a carvery. It's a great meal to have for lunch to prepare you for an evening at the pub…. just saying 🙂 We also do a Sunday carvery every week, and to make it even better all our pints & longnecks are only €4 each on Sundays. The Sunday Carvery at The 51 is very popular amongst our locals, and it's a great way to spend your Sunday afternoon, catching up with friends and family over some lovely, wholesome food and a couple of drinks. You can check out our menus (both lunch & Sunday carvery) on our menu tab. The lunch menu changes on a daily basis and we have different dishes on every Sunday.
It was great to win Leinster Carvery of the Year last year, and this was voted by the public so you could say that our customers love the food here at The 51. Come in and try for yourself and let us know what you think!