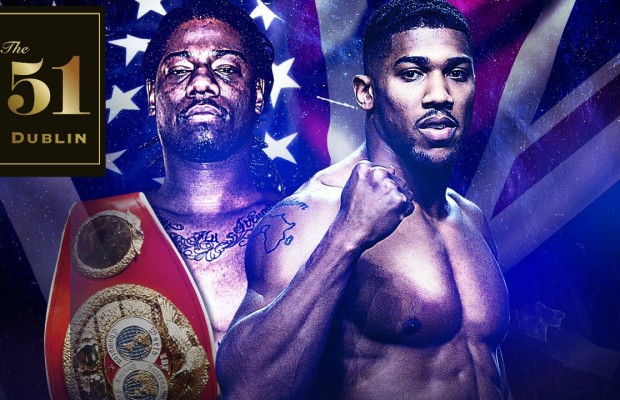 Joshua v Martin, the fight for the heavyweight world title is on Saturday the 9th of April and the fight will be shown in The 51 Bar, Haddington Road.
Briton Anthony Joshua will take on American Charles Martin at London's O2 arena for the IBF world title. The coverage starts at 6pm but the main fight is due to be on at 10.45pm so join us this Saturday for what looks like a wicked fight.
Anthony Joshua is the favourite for the fight and if he wins he will become world champion in his 16th fight in his professional career, now that is impressive. Both Joshua and Martin are undefeated in their careers but one of those records will most certainly be broken.
Our evening meal deal will be served up until 9pm which includes any main course and a pint or bottle of beer, glass of wine or soft drink (for those designated drivers) for only €12. Check out what is on our menu this week here. Our menu changes on a weekly basis and this week we've got delicious dishes like beef bourguignon, Sirloin steak, chicken or beef burger and plenty of other options.
See you on Saturday for pints, a bit of pub grub and the Joshua v Martin fight!