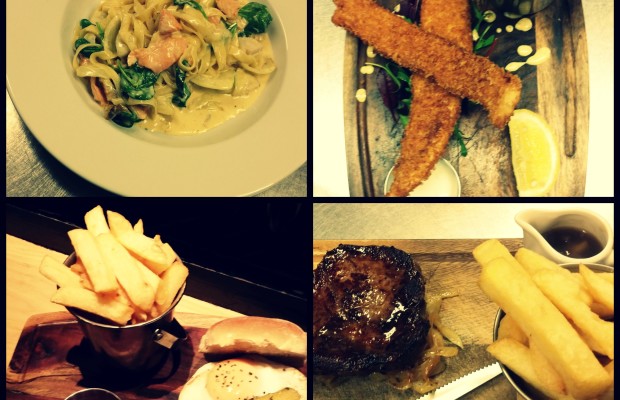 Ever finish work and don't feel in the mood to go do a food shop and cook something when you get home? Well we have the solution for you, our €12 evening meal deal… And if you work around Baggot Street/Haddington Road/Northumberland Road you only have a short walk to your dinner.
We do an evening meal deal every Monday to Saturday at The 51. This meal deal includes any main course on our weekly menu and a pint/bottle of beer, glass of wine or soft drink for only €12… That's right you read that right, 12 euros! Now that's a great deal if I may say so myself!
The evening menu changes on a weekly basis and our head chef will always include pub classics like burgers, fish cakes and goujons (all with a different twist each week) and include other dishes like grilled tuna steak, chicken balti and duck stir-fry.
If you are after good pub food in the Dublin 4 area at a reasonable price, you need not look any further. Whether you want to come in at the start of the week cause you do not have any energy to cook, or if you want to treat yourself to some nice pub grub before a few scoops on a Thursday/Friday… it's always a great option. This €12 meal deal is very popular amongst our customers, both locals, people who work in the area and people who travel for the food and the deal at The 51.
We hope to see you in for the €12 evening meal deal soon and if there is a large group of you please email us at info@the51bar.ie or give us a call on 01-6600150 and we can reserve an area for you.